Wednesday, September 6, 2023, 8:22 p.m.

The labels are not for Artesian. This place from Badajoz, opened in 2020, offered breakfast as well as beers or the explosive cocktails of Víctor alias 'Morezoo'. But now, for a month and a half, it has also had an appetizing lunch and dinner menu. The person responsible for this is Elena Aurica Todor. «The owners told me that they wanted to extend the hours and put in some food, but they gave me a free menu. For me it was an opportunity for growth," she details.
This professional, trained in El Jardín de Auri, with great knowledge of wines and maximum dedication to each project she embarks on, has prepared a menu with the help of Luis M. Romero, the chef of La Gastroventana. There are fifteen proposals that range from a chicken salad to a grilled Iberian pork, through a section of toasts (marinated chicken with cream cheese, salmon with avocado and seasoned carrot, smoked sardine with roasted peppers the barbacoa and stewed cod) that Elena highly recommends trying. Plus, they have tortillas! A delicious, freshly made, slightly curdled tortilla that is the perfect appetizer to whet your appetite.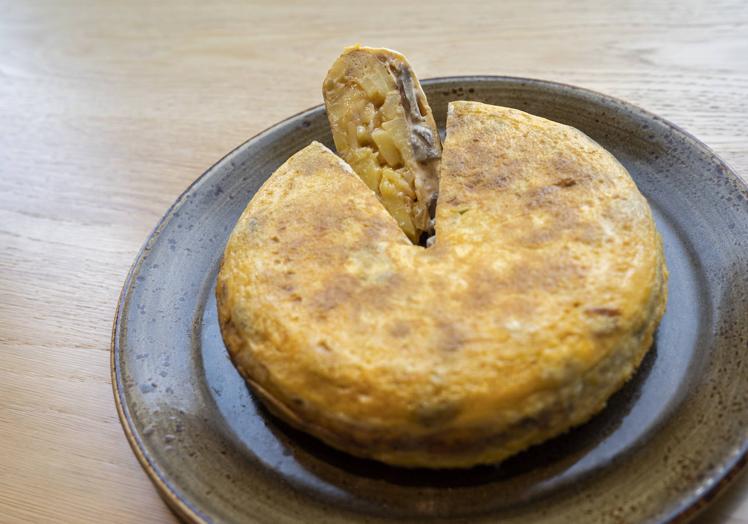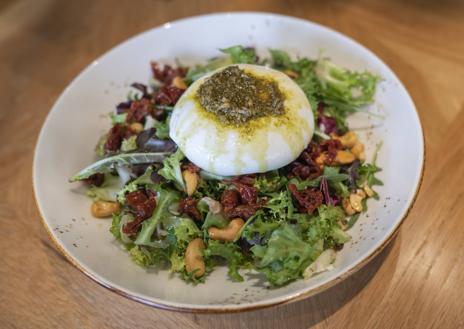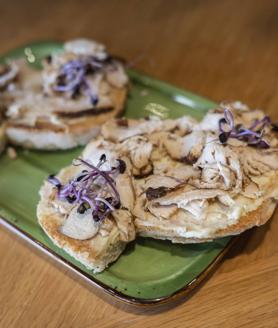 As if this were not enough, Elena has created a very interesting liquid proposal with references that are out of the ordinary, such as Petit Pittacum, Itsasmendi, Murmuron or Romance Rodado, among many other wines, which they offer by the glass and by the bottle.
Likewise, soon they will also add a snack menu: cakes, pancakes, etc., since its hours are from nine in the morning to twelve at night, so it is open for afternoon coffee. So, is it a cafe, bar… restaurant perhaps? What does it matter, what is truly relevant is the love and good work with which Elena and her team are going to lead Artesian from now on.