Dozens of Atlético de Madrid fans gathered this Friday to celebrate the 50th anniversary of the Peña Atlética Dombenitense, celebrated with the illustrious presence of the red and white president, Enrique Cerezo, who did not want to miss the tribute. Accompanied by the president of the club, Manuel Banda, Cerezo was received by the mayor, José Luis Quintana, at the ethnographic museum of the Dombenita town. There he signed in the city's Golden Book before meeting the colchoneros fans at the Vegas Altas hotel.
After taking photos with athletic and curious people, he entered the celebration hall with a standing ovation and addressed the audience to congratulate the supporters club members on their 50th birthday. A celebration in which members of other clubs from Extremadura and outside the region also participated. "It is a pride that they come here," said Cerezo, who had words for Cholo Simeone, a moment in which some fans took the opportunity to ask for his continuity. "Cholo, renewal," blurted one of the oldest. "I agree," said Cerezo, who said he was "convinced that we are going to be among the top three."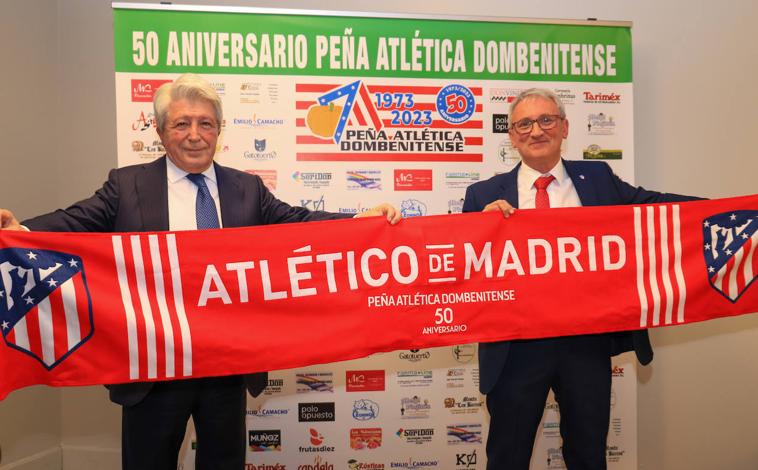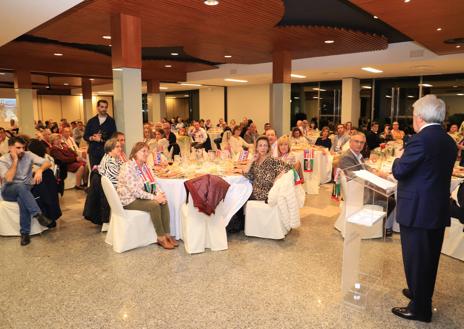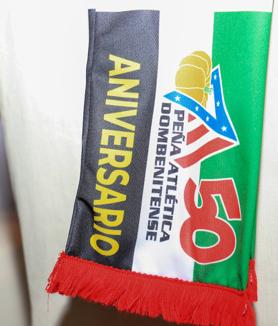 The president gave several gifts to the red and white club in recognition of this half century. «50 years are many; I have been at Atlético de Madrid for 35 years, 20 as president, and the only thing I feel is admiration for all the supporters' clubs, you are the foundation of the club," Cerezo stated. «You have everything in your favor so that the club treats you how it should treat you. "We are proud of all the supporters clubs and it is time to toast your 50 years and to Atlético de Madrid." He then patiently signed dozens of autographs for the participants in this celebration.