Monday, July 31, 2023, 17:23

Cyrano de Bergerac was a very important French poet, playwright and thinker. There are even those who consider it the precursor of science fiction… But what does this have to do with an Extremaduran gastronomic section? Well, a couple of months ago a restaurant in Almendralejo was inspired by this figure to name its establishment.
The Cyrano It is the personal project of Diego Robledo Méndez, who has dual nationality, since he has lived in France all his life, but his parents are Spanish. And, through the paths of life, chance wanted him to fall in love with a woman from Almendralejo and come to live in the city of cava.
As the sector that Diego knew was the hospitality industry, as he has worked throughout France as a cook and waiter, he decided to open a restaurant, which he has given a romantic touch, with lilac tones that evoke his life in France, and very inspired by Cyrano de Bergerac.
It offers a fusion between Spanish dishes with others very characteristic of Gallic cuisine. There is no shortage of crêpes, both sweet and savory (galettes), these being one of the things that Almendralejo residents most demand. Other of their star preparations are the Pedro Ximénez cheeks or the orange sirloin. They also have regional, national and, of course, French wines.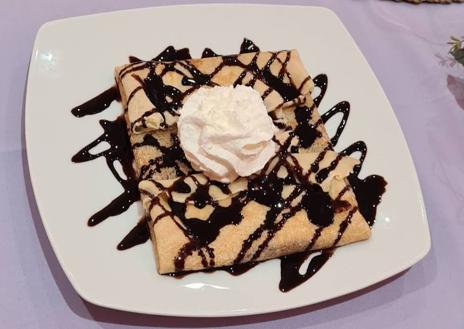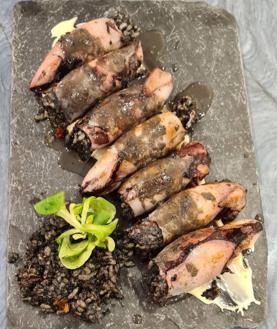 Le Cyrano has several rooms for you to enjoy: a terrace on the busy Avenida de la Paz, a cafeteria (they also serve breakfast) and the dining room, more intimate and secluded, ideal for special evenings. In total, there is room for about 130 people. France cannot be understood without culture and starting in September they will carry out cultural activities, such as book presentations, concerts, talks in French, etc.