The Official State Gazette (BOE) published this Tuesday the so-called catalog of occupations that are difficult to fill, which establishes the profiles that companies can hire abroad to fill vacancies that are not covered by nationals.
As this newspaper published, the document includes professionals from the construction sector for the first time, although with a marked technical nature.
Specifically, the list includes aluminum, metal and PVC carpenters and assemblers; electrician installers of buildings and homes; general electrician installers; and truck crane, fixed crane and mobile crane driver-operators. Personnel that add to the most common occupations on the list, which focus on athletes, professional coaches and the navigation sector.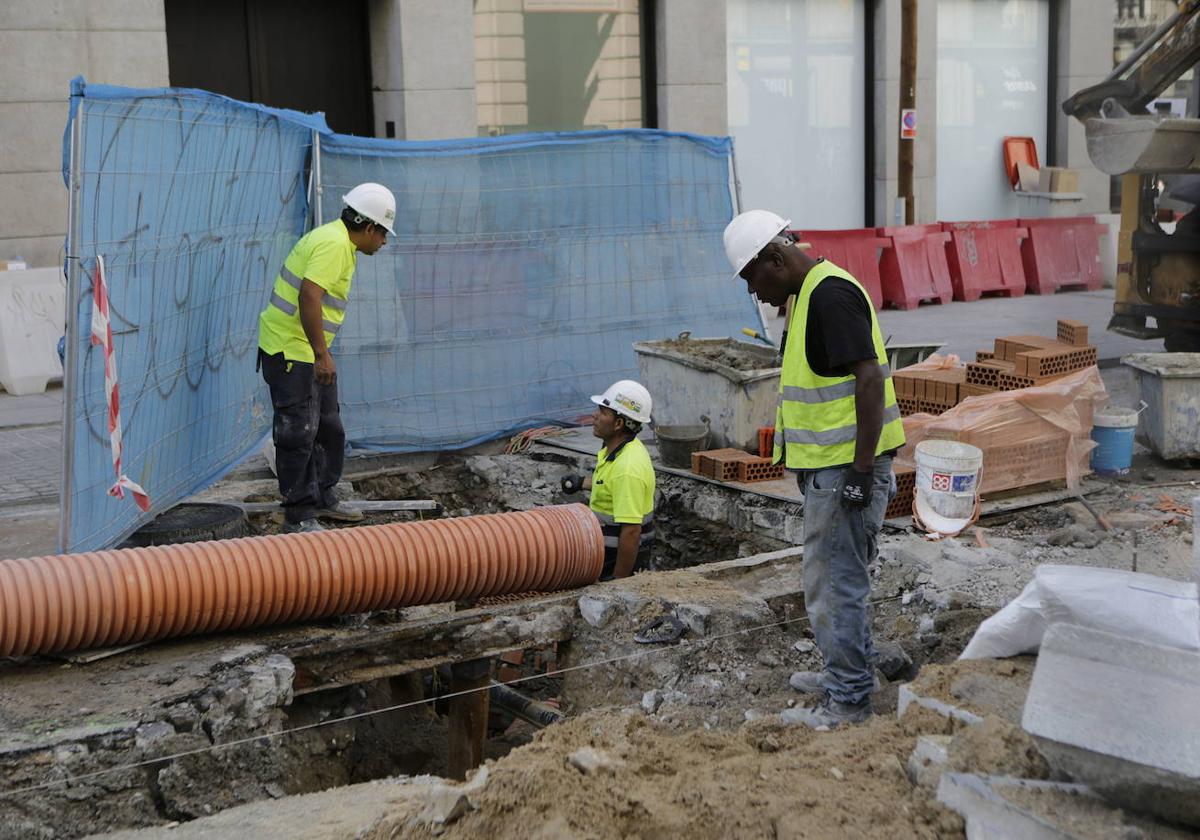 The Minister of Social Security, José Luis Escrivá, thus closes an objective that had been set for months, and that had met with opposition from both the unions and the employers. The gap also opened with the Ministry of Labor of Yolanda Díaz, which finally gives in, although only half, since the list does not include such common positions as laborers or foremen, focusing on technical and specialized personnel.
After months of negotiation, both ministries, the employers' association and the workers' organizations recently reached an agreement at the tripartite commission table so that the final catalog would be published in the BOE.
At the time, CC OO already expressed its disagreement with this measure of bringing in workers from outside when there are almost three million unemployed, although it decided "not to oppose it to demonstrate its institutional loyalty." «We do not believe that there are deficiencies in the Spanish labor market, but that it is a commonplace that certain employers use. What there is in some sectors is a lack of salaries, conditions and hiring," denounced a few weeks ago José Antonio Moreno, confederal head of Migration of the union and its representative at the negotiation table, who asks that the employability of the unemployed be promoted.
Training the unemployed has also been a frequently repeated request by the National Construction Confederation (CNC). Its president, Pedro Fernández Alén, has called for a shock plan to train four groups: unemployed, women, young people and immigrants.
If once launched it is not possible to cover all the demand, his proposal involves taking another step to facilitate the bringing of people from outside. Another way would be to train the irregular immigrants in Spain, between 300,000 and 600,000, according to Social Security figures.
In any case, the reality is that the need for labor in construction is pressing. The CNC employers' association estimates that some 700,000 workers will be needed to be able to execute the recovery plan, since seven out of every ten euros of European funds are linked to projects in the sector.